La Pavoni Coffee grinder Jolly Dosing Copper JDR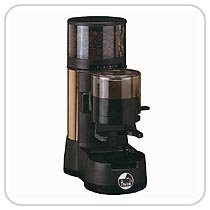 click on image for larger picture
¤ 304,00
coupon
please enter it at checkout
The espresso coffee machines from La Pavoni have almost cult status. The Pavoni lever coffee machines lines Europiccola, Professional and Stradivari offer the right choice for every coffee lover. The exclusive materials and the unmistakable design also make the La Pavoni a stylish piece of furniture.
LA PAVONI - Coffee grinder Jolly Dosing Copper JDR


Model: JDR Grinder;
Top container for coffee beans;
Capacity gr. 250;
Motor of 95 W ;
Dimensions: W 5.2 inches - H 12 inches;
The coffee grinder is fitted with a coffee bean hopper of 250 gr. capacity and enables a wide coffee grind adjustment. The container for the ground coffee can be taken out.
The coffee doser grinder is fitted with a dosing device supplying the correct quantity of ground coffee for one cup.
Coffee hopper in poly-carbonate, capacity 250 gr., extractable container for ground coffee in poly-carbonate, base in ABS plastic, cover stripe in polished copper, flat mills diam. 50 mm., grind selector, dosing device with correct ground coffee dose. Colour: copper.


you may also be interested in following products: