2.0 l removable basket for 3L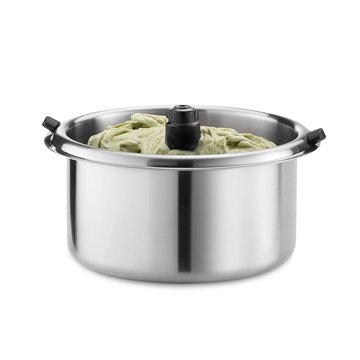 click on image for larger picture
$ 92,15
VAT included
$ 75,53
VAT free

Delivery time 3-6 days
VAT-FREE FOR ALL COUNTRIES OUTSIDE the EU. Shipments to UK Vat-free (-22%). UK customers must pay UK Vat at delivery. More info here
POWER PLUGS: all shipments to the UK and Ireland with plug adapter (BEAB approved)
WORLDWIDE WARRANTY (2 years): Best of Italy covers all costs, including transport.
Call our English hotline +39 339 8860577
The ice machine manufacturer Nemox from Italy is known worldwide for its quality. Professional or household use, Nemox is the right place for you. Nemox was founded in 1986, since then over 6,000,000 ice machines have rolled off the assembly line.
Nemox, using the latest technologies in the refrigeration industry, has created a new range of 100% ecological batch freezers capable of obtaining excellent results. The i-Green compressor ice cream makers are able to produce the cold necessary for the production of ice cream. The refrigeration system is able to provide a high number of refrigerators in a very short time, giving the possibility to have an ice cream, sorbet, granita or frozen yogurt in about 20 minutes. The machines are also able to produce, also thanks to the availability of the removable basket, more flavors in a short time.

2.0 l removable basket for 3L