Ravioli Cutter Stamp Round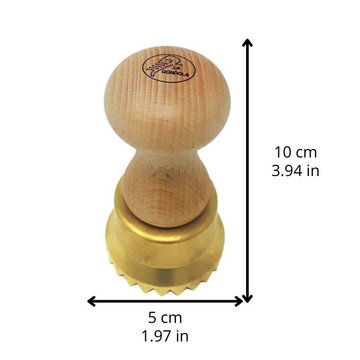 click on image for larger picture

¤ 42,00
VAT included
¤ 34,43
VAT free

Delivery time 3-6 days
Ravioli Cutter Stamp Round

Features: durable brass, natural wood handle, with expeller

Round festooned Stamp with expeller 50 MM/2.0 IN diameter (wood and brass) - DORA

These tools are entirely handmade. They are made of brass and apparent flaws are proof of their truly artisan production. Perfect as unique gift to all the home made pasta lovers!!